A couple of weeks ago my mother, Mama Marshamallow, raced over and knocked on my door practically out of breath to tell me about potatoes. She was about to fry up some potatoes when she discovered that they had quirky characteristics. I love that she looks at vegetables differently now that I've been taking pictures of them. Well today she wanted to make potatoes again and eat one of these little characters, so I had to take pictures.
Abstract potato love: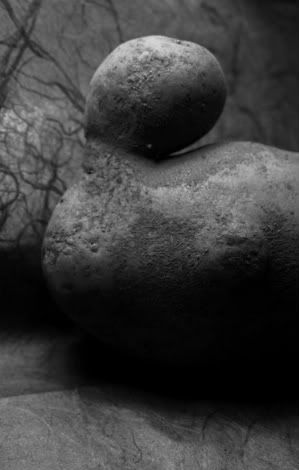 Doodles the duck.
Wally the walrus.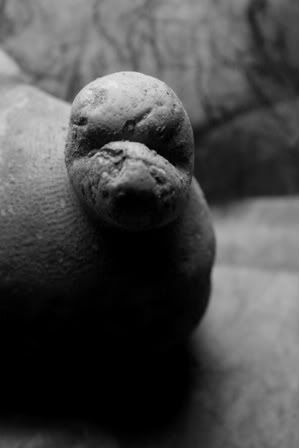 Look at that face!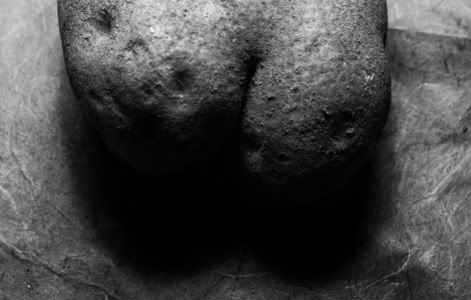 And last of all a butt. Potatoes have cellulite too!
Have you eaten your vegetables today? We ate the butt potato.