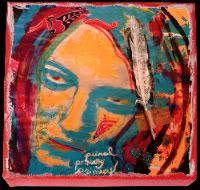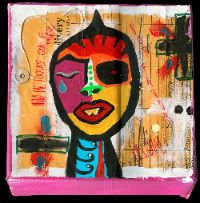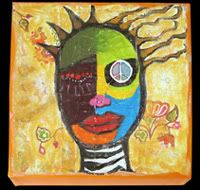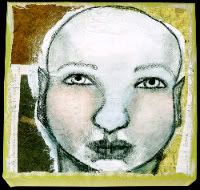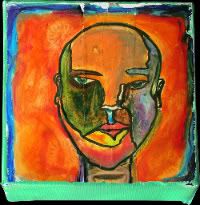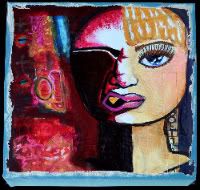 I love faces. I love painting them. I love drawing them. I love collaging them. 
I need to get out more so that I can take pictures of them.
Talk to strangers, take their candy, and then their picture.
Make new friends and make art with them.
Walk on the cracks in the sidewalk.
Before taking pictures
and making rubbings
and stuffing art
inside.
Inside
finding the time
to reach within
scoop out the pulp 
and synthesize by feel
that which cannot be seen.
Crouching in the dark with lightbulb suns
and incubating my dreams.  Birthing saturated
works of self to set free: prayers. New forms, new mediums,
new ways to set things free. Finding it hard to find my groove,
to scoop out. But, an art class is forthcoming with a new face each week to draw.
And it's free and very chill: paper bags are encouraged as an art surface and our friend who teaches it uses the scientific principles of DaVinci to make sense of the line and the eye-hand connection. I need to buy shellac today, you'll see what I mean. And last night I found my googly eyes. Whoo hoo.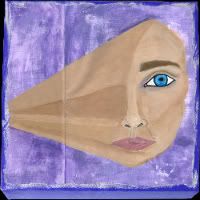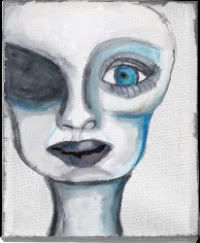 Thank you
Robin
for posting about these digital canvas boxes. I can't get enough of them!