Find a beginner's tree, or one with a thick trunk that splits into 3 or more
 smaller trunks near the ground.
Lean on one of the trunks for support and climb a little higher.
Go down the way you came.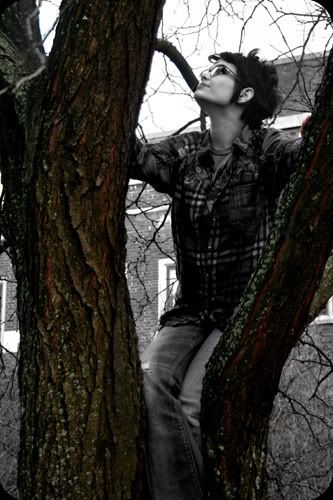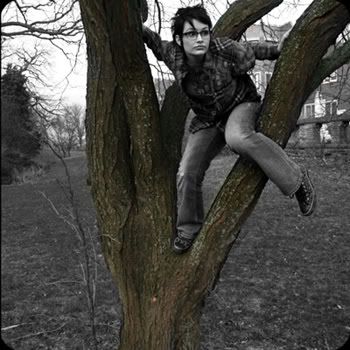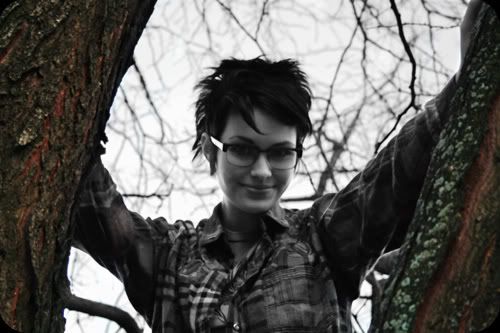 Clavicle level is as high as my feet allowed me to go. Considering my fear of heights I consider it a feat!
Do you see that building in the background?