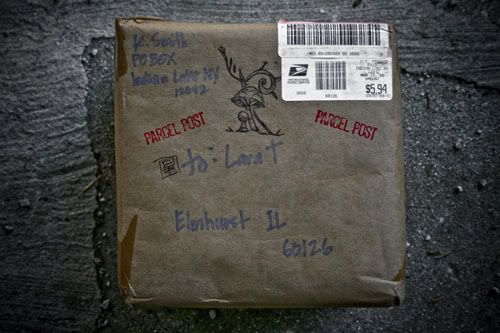 She collects bones and nests and bugs and flowers.
And crafts amazing and creepy displays for them.
She also crafts clothes and diapers and bags and has an
etsy shop
.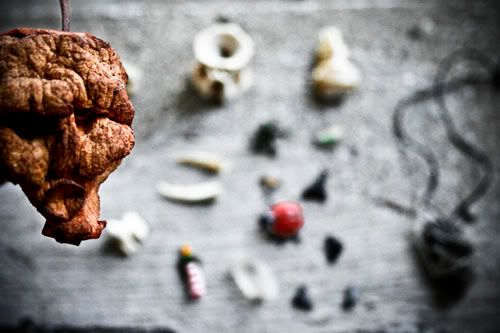 This is the shrunken head she made with her boys out of an apple.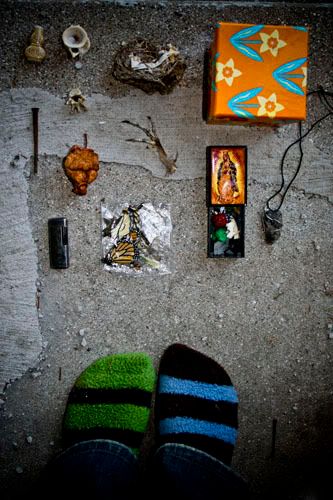 From her letter: "Little bones, a grouse foot, a rusty nail from our barn, butterflies that accompany our summer days, dragon fly wings, birds nest made with birch bark." And a Virgen de Guadalpue matchbox filled with little treasures including a little rubber frog and ladybug, shark teeth, a molar.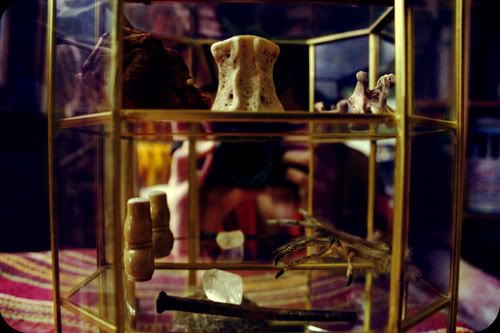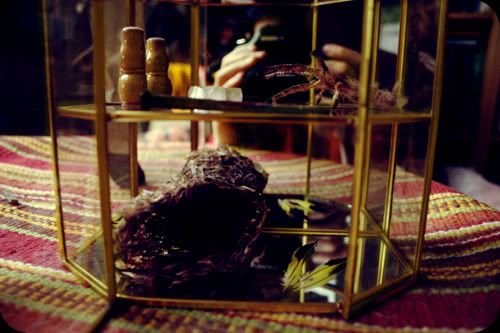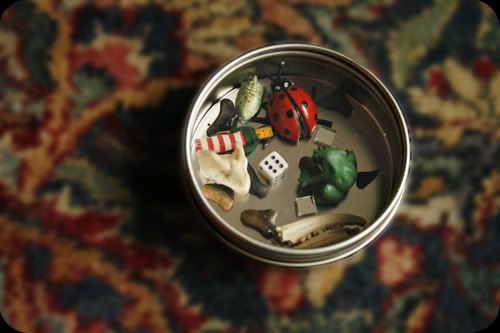 I was so intrigued by Kate's curiosities on flickr, you can see them
here
,
here
, and
here
, that she sent me a box full of treasures from her home. I can't wait to make little homes for them of my own. For now they're a livin in the jewelry case and tins.